So I've finally set the release date for my third Ultimate Power Series book, Tegan's Magic,  – March 7th. That's less than a month away now. I had planned on publishing it earlier, but you know, life and such got in the way.
For now, I'd like to reveal the cover and synopsis…
BUT before I do that. For anyone who'd like to get the book EARLY (well…a couple days before the publishing date), I'm going to give away three advance ebook copies. All you have to do to be in with a chance of being picked is comment below or email me at lhcosway@gmail.com with the title "Tegan's Magic Giveaway". I'll select the three winners at random.
I'd also like to congratulate Marcia from Goodreads who won the signed copy of Painted Faces that I gave away in my previous post.
So, without stalling further, here's the cover!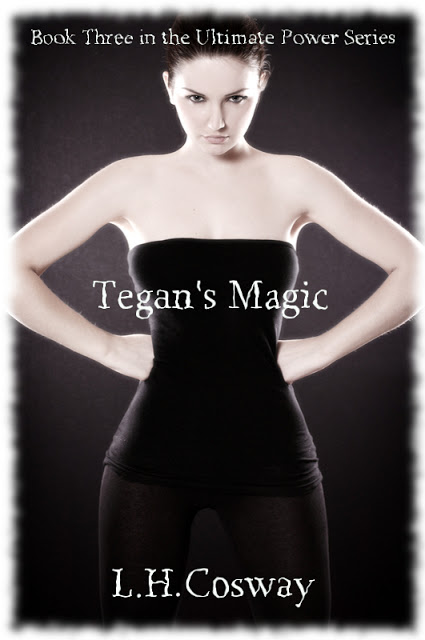 Something is rotten in Tribane city. The humans are descending into madness and Tegan is
certain that Theodore has something to do with it.
The sorcerer and his followers have sent her father to hell and she's determined to bring
him back. She's not going to lie down and play dead this time, now she has magic on her side.
And then there's the alliance she and her friends have made with Ethan and his group of
exiled vampires – vampires who were exiled because of something she did. She's not having the best time living under their quiet condemnation, especially Ethan's new-found hostility.
With all that going on, Tegan doesn't feel like her love life should be taking centre stage,
yet she's finding that her friendship with Finn is evolving into something she never expected. The question is, should she explore the possibility of Finn or wait for Ethan to finally forgive her?
Both Whitfield and Pamphrock are regrouping, but which side is going to make the first
move?
There will be magic.
There will be fighting.
Blood will be spilled.
Someone will emerge as the new ruler of Tribane and the only thing that's certain is the
city will never be the same again.
***

And before I go, I'd like to say a huge thank you to Letitia of the Romantic Book Affairs blog, who recently did a wonderful job of revamping the cover for Painted Faces. Here's the full paperback version…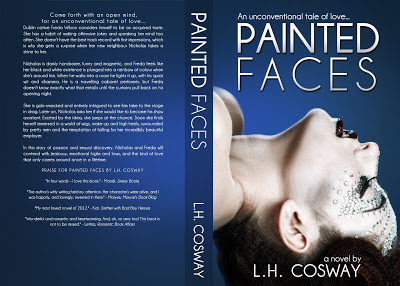 Bye for now!