Painted Faces is FREE - One Time Only Offer!!
It's been almost a year since I released my beloved Painted Faces into the world, give or take a month or two. I know, time flies. This book has really been embraced by readers (much to my surprise!) and I want to share it with more of you, so for five days, starting from today, it's going to be free on Amazon exclusively.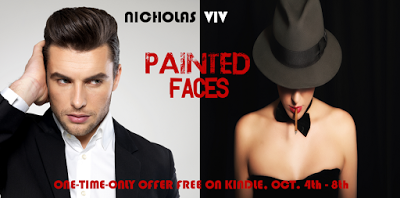 So, what are you waiting for? Go
get a COPY
. Oh yeah, and tell your friends. Offer ends October 8th.
Peace.
P.S. This is probably the only time the book be free EVER. And, I mean ever, ever 🙂