Tegan's Magic Now Available!
Hello All!
The newest installment in my Ultimate Power series, Tegan's Magic, is now live on Amazon. Check it out here:
http://www.amazon.com/dp/B00BPXLHBM
This is the third in a four part series. I'm hoping to have the fourth book out by the end of the year. I'm currently having some release day excitement, so to get into the spirit of things I'm wearing a t-shirt with fangs on...because, ya know, there are plenty of vamps in these books...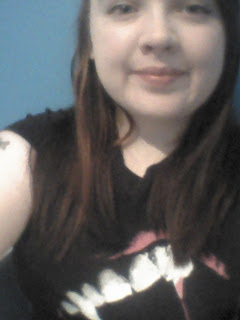 I hope all you Tegan fans enjoy her new adventures 🙂
P.S. Book one,
Tegan's Blood
is free all this week until Saturday.