Today's the day that I reveal the cover for the very last book in my Ultimate Power series, Tegan's Power. Believe it or not, it's been almost five years since I wrote book one, so these characters have been in my head for quite a long time. When I finally put this book out into the world next month and say goodbye to them all I will definitely shed a tear (or several!) Anyhoo, drumroll please…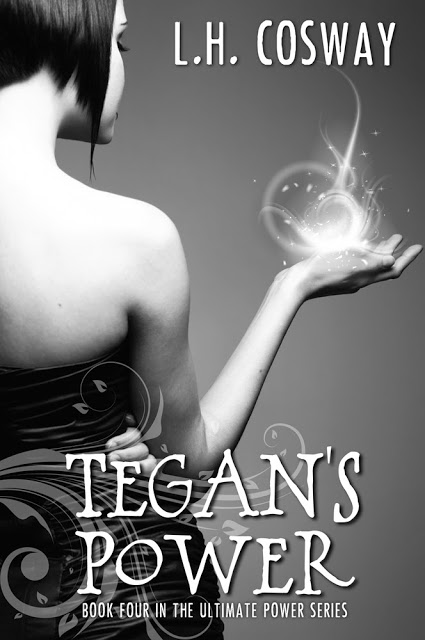 Synopsis:
Welcome to the city of Tribane, you can come in any time you like but you can never leave.
Fearing Ethan's transformation, Finn has decided to escape the city with his friends in tow. Unfortunately, a magical barrier has been erected preventing anyone from leaving. Along the way he makes the acquaintance of a runaway half elf named Allora. While Finn takes her under his wing, he finds that his feelings for Tegan are fading as a new love blossoms.
Tegan is learning that it's not all fun and games being with the most powerful vampire in the city. For one thing, there seems to be a catastrophe around every corner, and for another, how can a relationship between a human and an immortal actually last?
In anticipation of Theodore's next move, the group cast their prejudices aside and join forces once more. They know that they must put an end to the sorcerer if the city is to have any chance of surviving, but Tegan is still determined to save Rita. The thing is, she doesn't know if it's possible to take down Theodore without destroying her best friend in the process.
Tegan's Power is the concluding instalment in the Ultimate Power Series and is told from the dual POV of Tegan and Finn.
Release date: December 17th 2013.