Crimson (An Ultimate Power Series Novella) Release
A few months ago I felt the urge to write something from Ethan's point of view, to help me get into his head space a bit more and understand his motivations and such. So, what better place to start than with his first meeting with Tegan? That's basically what Crimson is, a short novella that provides you with a view into the vampire's mind on the very same night that the story began. Here is the cover, which will give you a good idea of how I envision Ethan when I write about him...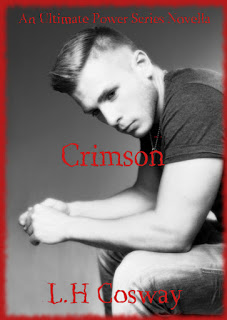 I always picture Ethan with that kind of hair that's long on top and shaved really tight on the back and sides, so you can't tell whether he's a punk or an old time gentleman from the 1920's, a la Michael Pitt in Boardwalk Empire...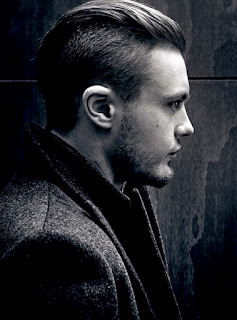 I like that sort of modern and old mix for him. I actually really liked writing from his perspective, I got to be an egotistical, 276 year old vampire for a short while. I also enjoyed being able to describe Tegan from somebody else's point of view. I'm influenced by a number of different things when I create a character, and with Tegan I got a lot of ideas for her appearance and personality from Eva Green's portrayal of Emilia in the film Franklyn. Very similar to Tegan, Emilia is a bit of an emotional wreck and she has that messy haired goth thing going on in the film. Here is one of my favourite scenes...
Emilia's madness is much like Tegan's depression in the first book of the series. Here are some pictures to give you an idea of Tegan as she appears in my head..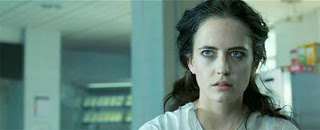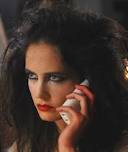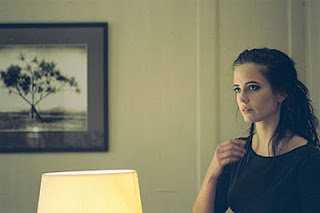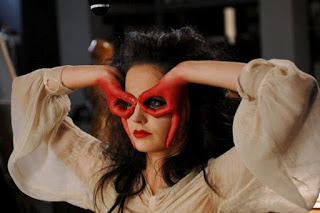 It's funny how certain personalities and looks in films tend to stick with me. For example, Rita's style is very much Helena Bonham Carter as Marla in Fight Club.
Crimson will be a very quick read, and you'll probably enjoy it if you're a fan of Ethan's. It could also be a good introduction if you're interested in reading the series, as it starts at the very beginning and provides a deeper view of Tribane and the struggle between the two sides of the city. Here's the short synopsis that I wrote..
One
chance meeting can change everything.
Meet
Ethan Cristescu, vampire and owner of the Crimson night club.Ethan
enjoys the good things in life, the company of beautiful women and a
sip of blood every now and again. Little does he know everything is
going to change in his perfectly ordered world when a frightened woman who
smells of sunshine walks into his club. This woman is nothing like
those Ethan normally admires, yet when her big blue eyes latch onto
his he is suddenly enthralled and determined to discover what she is.
How can she smell like the sun? And how is she able to withstand his
powers of compulsion?
Crimson
is a novella of The Ultimate Power Series, telling Ethan's tale of
the night he first met Tegan and how inviting her into his life would
inevitably alter it.
...And the best part is, it's entirely free to download from Smashwords at this link:
http://www.smashwords.com/books/view/170606
Enjoy!!